Red bell peppers are a common vegetable we see and use all time, but did you know it is packed with 100% of the Vitamin C you need for the day? Just like the citrus I talked about last week but with way less sugar! It's such a versatile vegetable and easy to use, eat it raw, grilled on the BBQ, steamed as a side vegetable, turned into a pesto or pasta sauce – So many options to use it and to get all the nutrients out of it as well, plus this one is also good for your dog. Your puppy as well as you can benefit from the high levels of Vitamins A, C, E and lots of antioxidants that the red bell pepper contains. For my dog at home she gets diced red peppers mixed into her food every morning, about ¼ of a cup. Now keep in mind you don't want to be giving your dog spicy red peppers of course, we are talking about the red bell pepper only.
The red bell peppers has many of the vitamins we need for the day to help fight off colds and flus, it is not as sweet as eating an orange less sugar which means less calories to worry about if that is a part of your nutrition that you keep an eye on. So we have a nice vitamin-packed vegetable that we can now use to help us keep that immune system healthy and on guard, now we have to try and fit it into our daily routine of eating. I will give you a few ideas for breakfast, lunch, and dinner as well as some recipes to try out at home. As we talk about the ideas and recipes there are a few ingredients we will be using as well that also have immune boosting properties, which I will mention as we go along.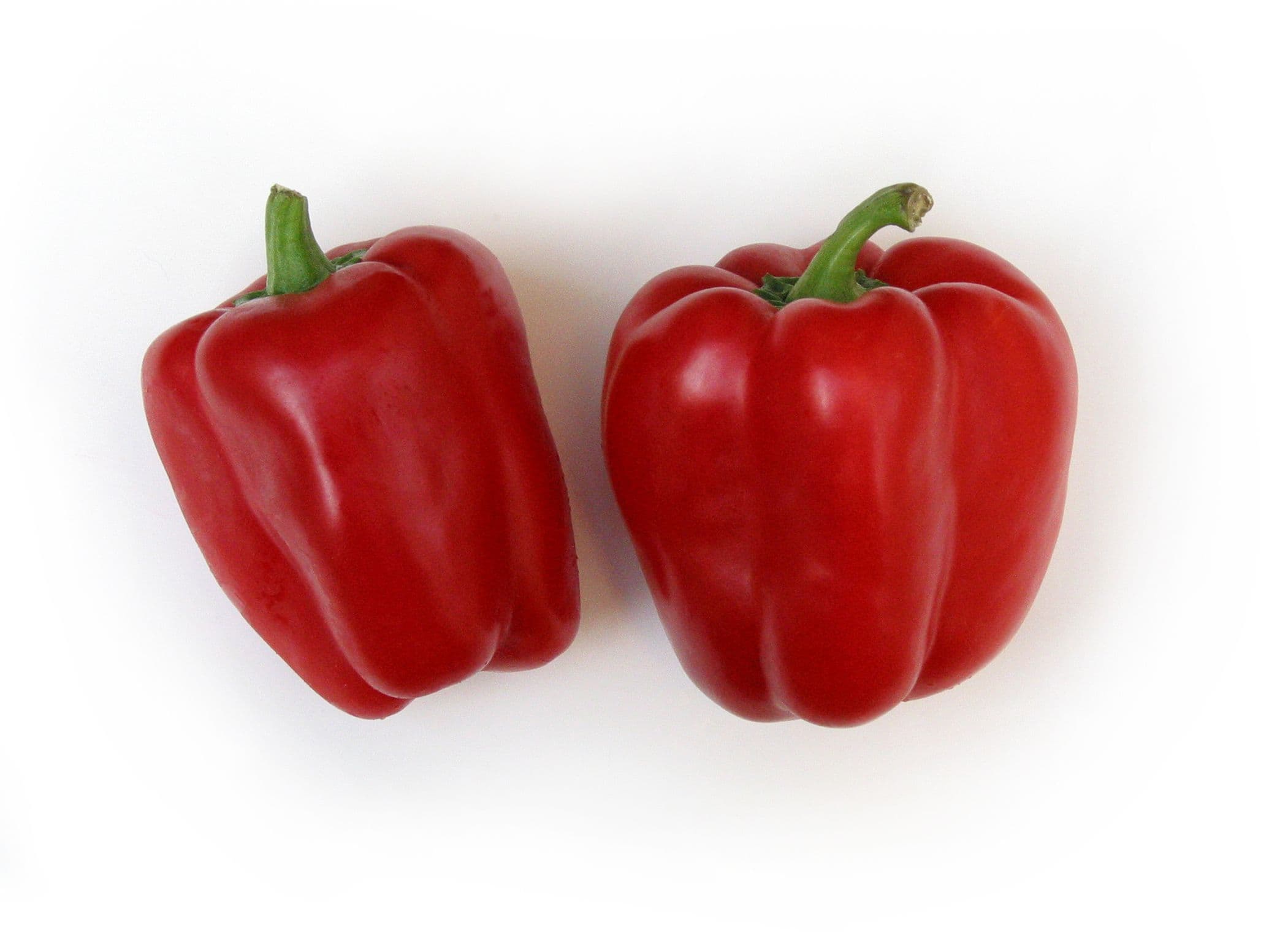 For breakfast, your first thought might be an omelet. Chop up those peppers and toss them in, the same can be done to scrambled eggs but if you're like me I try to keep my breakfast dishes to a minimum or even just one pan really. My go-to for an easy one pan breakfast would be an "egg bake" I guess you can call it. A cast-iron pan is the best for this, heat up the oven to 350C, get the pan heating up as well on the stove top, add a splash of oil, sauté some onions and garlic, add in some chopped bacon or sausage, leftover potatoes can be added too. Now add in chopped red bell peppers and some kale, sauté for a few minutes, crack in four eggs, and place in the oven for three minutes for soft eggs or five minutes for medium-well eggs. Quick, delicious, and fairly easy to pull off in the morning!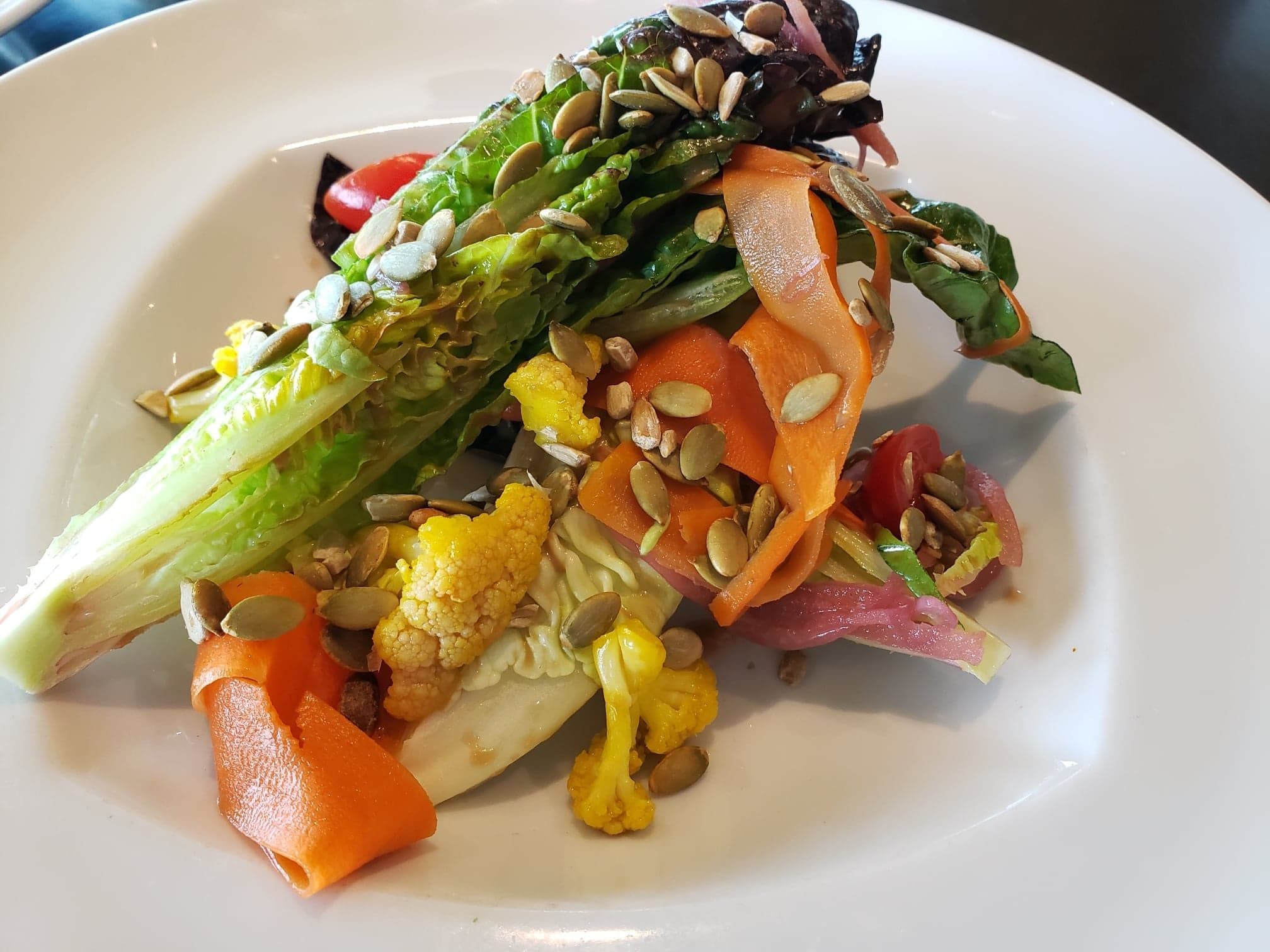 For lunch let's keep it clean and easy and look at a healthy salad with next to no cooking and a few extra immune boosting foods in there. A nice spring salad with some cooked chicken breast should do the trick, plus if you have leftover cooked chicken from a roast chicken dinner this is a great way to use up the leftovers. The salad will have of course the red bell peppers, spring onions, kale, pumpkin seeds, oranges segments, radish, carrot, and red onion. For the dressing we will be making a red pepper and citrus ginger vinaigrette, all three of those items are in my top 5 immune boosting foods and the dressing is easy and quick to make. You can also keep it in the fridge for a few weeks to use whenever you need.
At dinner I have been playing around with my BBQ over the last few weeks and trying out new marinade rubs and even going back to the old school tin foil wrapped potatoes and veggies I grew up with as a kid. I forgot how good those tin foil wrapped potatoes and veggies were! I have been trying all sorts of combos out and I have one for you that of course involves red bell peppers. I like to pair this one with grilled steaks dusted with heaps of chili flakes and sea salt, and I also make a sauce for the steak as well which is my salsa verde. We use it on the menu here at Sparkling Hill, it can also go great with chicken or anything grilled really.
VIEW MENU – Salsa Verde                          VIEW MENU – Tinfoil Red Peppers & Potatoes
With these recipes we sure can stretch out that that bell pepper for three meals, those are just some of the ideas you can do with them and the ones I like to do at home for my family.
Next week I will be talking about broccoli and all the immune health benefits it has to offer and how I use it at home, and not just as a side dish!
Enjoy!