Partners
Sparkling Hill is proud to partner with other BC resorts, local attractions and tourism associations to ensure our guests receive the best of the Okanagan. We support our preferred partners to make it easier for you to experience local attractions during your stay at our wellness oasis including incredible BC golf, wine tours and helicopter packages.
Sparkling Hill is an adult-only (16+) health & wellness resort.
Tourism Vernon
There's so much to discover in the Okanagan – and Vernon is the perfect place to find it all! Hiking and biking trails, colour-defying lakes, sandy beaches, world-class resorts, renowned golf courses, bounty beyond compare including world-class Okanagan wineries, and legendary champagne powder.
Hike and bike in the spring and watch the valley come alive with colour. In the summer, be sure to tour our farms, orchards, wineries, and lakes. Fall is the perfect time to vacation in Vernon and visit our unique shops, take in a play, luxuriate at a resort, and taste our bountiful harvest. Once the snow flies, strap on your skis, snowboards and snowshoes and come explore our mountain and valley.
Rolling hills, majestic mountains, endless 360-degree views and a valley filled with friendly people combine to create the perfect backdrop for your visit to Vernon – any time of year. Whether your idea of an ideal getaway runs to sandy toes on sunny beaches, tasting trails during harvest season, snow-flying thrills on adventure-filled slopes, or energizing hikes during the season of renewal, Vernon has something for you.
Vernon is the ultimate four-season playground – come and discover why for yourself.
Ribbons of Green
Greater Vernon is the official Trails Capital of BC!
The Regional District North Okanagan, in partnership with the Ribbons of Green Trails Society, successfully named Greater Vernon as the official Trails Capital of BC through the Canadian Registrar of Trademarks. Trail-building efforts in Greater Vernon has been a decades-long process involving countless volunteers and organizations. Thank you to all the trail champions in our region!
Anchored by multi-use pathways that connect Okanagan, Kalamalka, and Swan Lakes, Greater Vernon is surrounded on the north and west sides by the historic Grey Canal Trail, the Okanagan Rail Trail extending south, and the High Rim Trail reaching to the east and south. Residents and visitors enjoy a plethora of major recreational and active transportation routes within the Greater Vernon Area.
The trail network is truly multi-seasonal. Between Sovereign Lake, Silver Star, and Predator Ridge, the area also boasts many options for alpine skiing, cross-country, and snowshoeing. Some multi-use paths are cleared in winter, and many trails can be used in winter conditions with appropriate footwear.
The Regional District of North Okanagan has partnered with Ribbons of Green to pursue the Official Mark under the Canadian Trademarks Act.
Vernon is home to amazing trail networks – find all the trail information on Tourism Vernon's trails page.
Predator Ridge
Predator Ridge is known as Canada's premier golf resort community and one of the best golf resorts in North America. As our valued guests, you can experience award-winning 36-holes of championship golf for $200 per course. To book, call +1.888.578.6688 and provide your last name and reservation number.
Looking for bikes to rent? Predator Ridge offers our guests 15% off any bike rental and a shuttle service to the Okanagan Rail Trail. Book here and include your last name and reservation number in the notes section.
On top of that, Predator Ridge offers our guests 15% off any tennis or pickleball court rental. To book, call the Commons Racquet Club at 250.503.3406 and provide your last name and reservation number.
Elite Mile Transportation
As our preferred transportation partner, Elite Mile provides our guests with the ultimate experience in luxury service at affordable rates.
Elite Mile provides guests with direct luxury transportation between Sparkling Hill and the Kelowna Airport (YLW). The Mercedes vehicles offer spacious seating along with large luggage storage. Elite Mile allows our guests to relax, even when travelling to or from our luxury hotel and health spa. The shuttle service is customized to your travel plans. Book your shuttle online or by phone at 250.869.7031.
Elite Mile offers private and group tours departing daily from the Resort. Discover the Valley's premiere wineries in style. Tour in luxury vehicles, guided by experienced and passionate wine consultants who will provide you with an engaging, interactive and memorable experience that is guaranteed to exceed your expectations. Get started by viewing your tour options and booking online.
Dialed Rides
Dialed Rides is excited to lead you, our valued Sparkling Hill guest, to year-round outdoor experiences! Whether you want to mountain bike or hike, let their guides show you the best, seasonal trails and viewpoints in the area!
Custom build your perfect morning, day or week of active living or explore their full menu of services below:
EXPERIENCE MOUNTAIN BIKING
An all-inclusive 2 hour guided ride with an opportunity to learn some skills.  Bike and helmet rental are included.  This will give you the fix you need or help answer your questions before you make the commitment to mountain biking for life.
Participants should be able to ride a bike and have basic operating knowledge of gears and hand brakes.
Rate: $234*
*includes your guide and bike rental (full suspension, Specialized, Stumpjumper Comp, Alloy bike)
To book, please contact Dialed Rides at 250.320.1115 or through this form, and provide your last name and reservation number for a 10% discount – applies to resort rides, ride and bike packages only.
MORNING, AFTERNOON & FULL DAY MOUNTAIN BIKE TOURS

This is for those who are already comfortable riding single track trails, using their brakes and changing gears.  Dialed Rides will meet you at a trail network in one of our local Provincial Parks (Ellison, Kalamalka or Silver Star), and offer suggestions based the prevailing conditions and the type of ride you are looking for.
Rate: $220* for up to 2 riders (additional riders is $50/person)
*includes your guide and 2-3 hours of riding single-track trail
To book, please contact Dialed Rides at 250.320.1115 or through this form, and provide your last name and reservation number for a 10% discount – applies to resort rides, ride and bike packages only.
Predator Ridge offers our guests 15% off any bike rental and a shuttle service to the Okanagan Rail Trail. Book here and include your last name and reservation number in the notes section.
TEAM BUILDING & GROUP RIDES/ACTIVITIES

Strengthen your team's bond, reward and show your appreciation for their efforts or simply get them out of the board room for some fresh air.  Dialed Rides is happy to keep things simple, integrate your other scheduled activities, or lay out a whole package of riding and après options to discover Okanagan food, drink and culture.
PRIVATE LESSONS, CLINICS & FEATURE RIDES

Dialed Rides also offers private lessons, regularly scheduled clinics and feature rides that may be added throughout the season.
For bookings, final prices, terms and policies, please contact Dialed Rides at 250.320.1115 or through this form.
Valhalla Helicopters
Experience unparalleled views of Sparkling Hill Resort and the Okanagan from a bird's eye view with Valhalla Helicopters. Offering stunning helicopter tours to destinations not accessible by car, Valhalla Helicopters is certain to make your experience of our region memorable. From breathtaking leisure tours to energizing heli-skiing or wine tours by helicopter, customize the package that suits your needs. Learn more about Valhalla Helicopters online or call our front desk at 8889296306 for additional information.
Avalon Event Rentals
Avalon Rental Rentals is the Okanagan Valley's largest and leading wedding, event and party rental business. Nestled in the beautiful Okanagan Valley Avalon is the largest business of its kind between Vancouver and Calgary. Boasting over 130,000 sq, ft. of event and wedding rental tenting Avalon services the area from Osoyoos to Revelstoke. Avalon has the largest selection of party rental equipment ranging from dinnerware, cutlery, and linens to concession equipment. Established in 1992 we have over 30 years of experience and our reputation for service, dependability and quality products has made us the industry leader. We provide rentals and assistance to over 100 events and 200 weddings each year.
Avalon also owns and runs the largest casino rental business in the Okanagan Valley supplying rental "Vegas" grade casino tables and provides full service (dealers and decor) casinos to numerous corporate and charity events.
Give us a call at 250 861-1575 or drop by our showroom to see our large selection of rental items on display or visit our website by clicking the button below.
Bush Babes & Bro's
GUIDED RUN/HIKES
Wanting to run/hike in the trails but don't want to go alone, afraid of the wildlife, or don't know your way around? Well not to worry, the Bush Babes & Bro's crew has got you covered! Our Trail experienced Trail Guides are local runners familiar with the local areas and trails, have run with the Bush Babes & Bro's Running Crew for many years, and have enthusiasm galore.
What's included:
Guided runs in one of our beautiful local Provincial Parks
1-3 run/hike time
Wildlife safety guide
Link to maps on TrailForks of your adventure after each run/hike
Small emergency kit and whistle
Bush Babes & Bro's Buff
A willingness to have fun
Cost is $75 per hour for 1-4 people.
Requirements:​​
48 hr notice of cancellation prior to reservation day to receive a refund
Must have some hike/run fitness
Though we love our Pets, our Parks permit does not allow pets during our outings
Outings lasting longer than an hour, you must carry snacks and water
You must carry your provided whistle and very small safety kit with you as it holds your emergency contact information.


Skylux Helicopters
Skylux provides a luxury helicopter charter experience for VIP clientele. Skylux provides pre-packaged tours (food and wine, golf, engagement/wedding, photoshoots, picnics, fishing, sightseeing, corporate client events etc.), as well as completely customizable options.   For guests wishing to take advantage of the Skylux Concierge service, we provide services including; booking transportation, accommodation, arranging activities, food and beverage, wine shipping, professional photography, special instructions etc.
Through our strategic vendor partnerships, we are able to provide guests with exclusive experiences that are not available to the general public.
Skylux allows our discerning guests to experience the Okanagan Valley in unmatched style and comfort.  The helicopter is fully air conditioned, for relief from the summer heat, and equipped with luxurious leather seating for 7 guests.  Each charter has plenty of room for extra cargo (up to 6 cases of wine, golf clubs etc,)
Safety is our number one priority, all pilots (5000 hrs +), engineers and crew members have years of experience and are held to the highest safety standards in the aviation industry. The parent company, Skyline Helicopters LTD. has been in business since 1996 with a track record of excellence, led by Ms. Teri Northcott. The Skylux crew is committed to giving our guests the attentive, personalized service that they deserve.
PACKAGES:
South Okanagan Vineyard Experience
Checkmate Artisanal Winery + Phantom Creek
Enjoy the spa in the morning and be in the famous South Okanagan wine country by noon.  You and your guests will experience the stunning scenery of the Okanagan Valley on your 45 min flight with views of the lake, mountains and vineyards.  You will touch down at Checkmate Artisanal Winery for a private guided tasting of their award-winning wines.  From there, your pilot will transport you to the luxurious Phantom Creek Winery for a private VIP tour/tasting followed by lunch at The Estate Restaurant. After enjoying your meal, you'll return to the aircraft and make your way back to Sparkling Hill in time for a sunset happy hour.
Starting at $5000
+tax & gratuity
North Okanagan Vineyard Experience
Sightseeing Peak Cellars OR 50th Parallel 
Why drive when you can fly? Your Skylux pilot will show you the surrounding area like you've never experienced.  After enjoying the scenery, you'll arrive for your VIP tour and tasting followed by lunch overlooking the lake and vineyards of the North Okanagan.
Starting at $1000
+tax & gratuity
Skylux can also create a custom package based on your preferred VIP experience. Click the button below to contact Skylux today.
Purple Rhino Event Rentals
Purple Rhino Event Rentals is honoured to assist our guests at Sparkling Hill with planning and elevating their celebration or event with our unique, fun and elegant rental decor, balloons, flowers or any customized special arrangement during your stay!
If you are planning a marriage proposal, birthday, anniversary, conference, retreat or just want to add a little something extra special to your stay, we are here to help!
You may have seen our MARRY ME marquees on site for a marriage proposal. Sparkling Hill is the perfect spot to make everlasting memories!
We will deliver, set up and take down on site at Sparkling Hill in your room or one of the stunning locations on site. We will arrange for the set up to be ready for arrival or sneak in while you're enjoying the spa to WOW you at your return to your room! We are always living up to our name, unforgettable!
For more information, bookings, pricing, policies and planning please contact us at 250-899-3991 or through our contact form!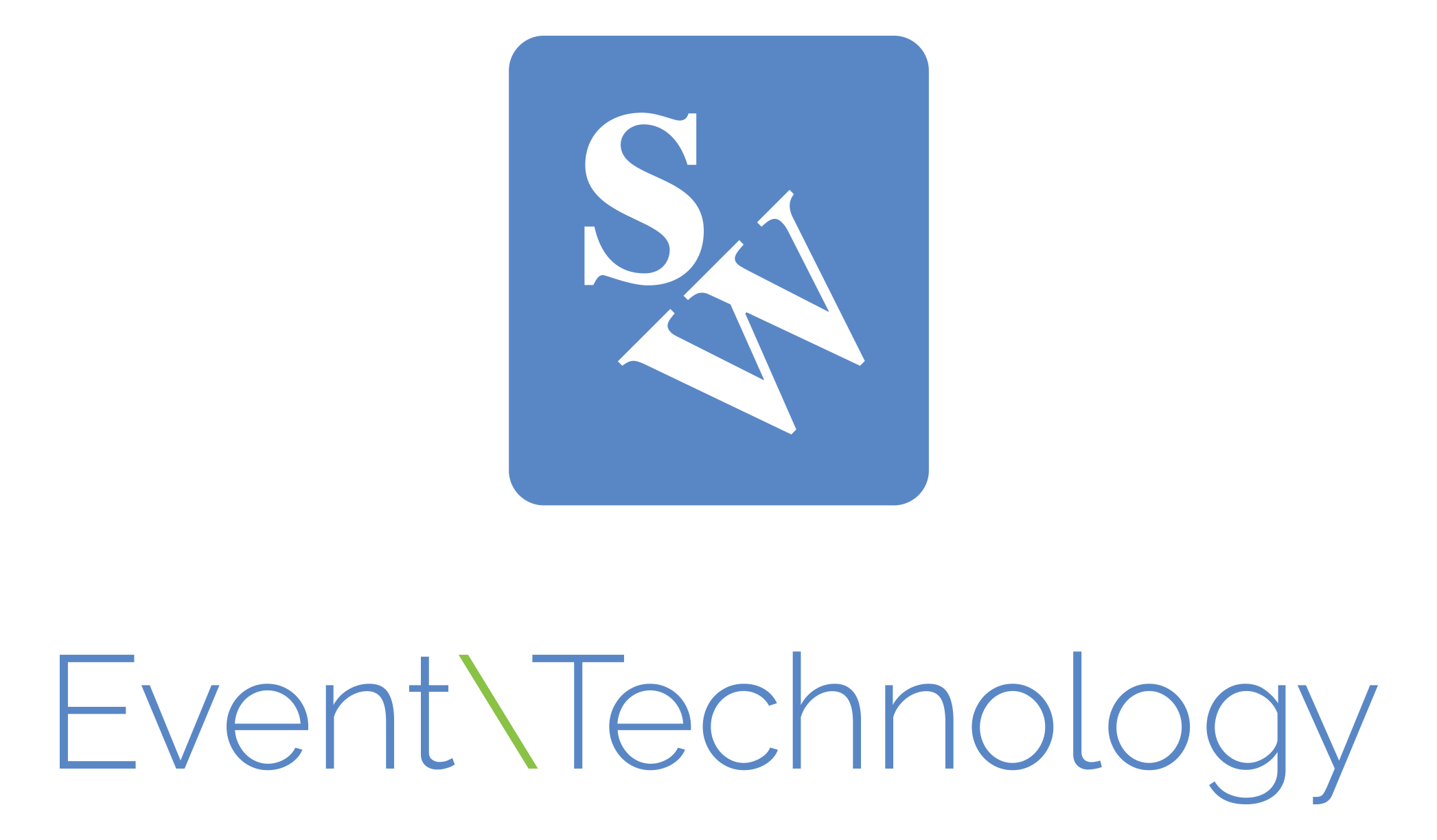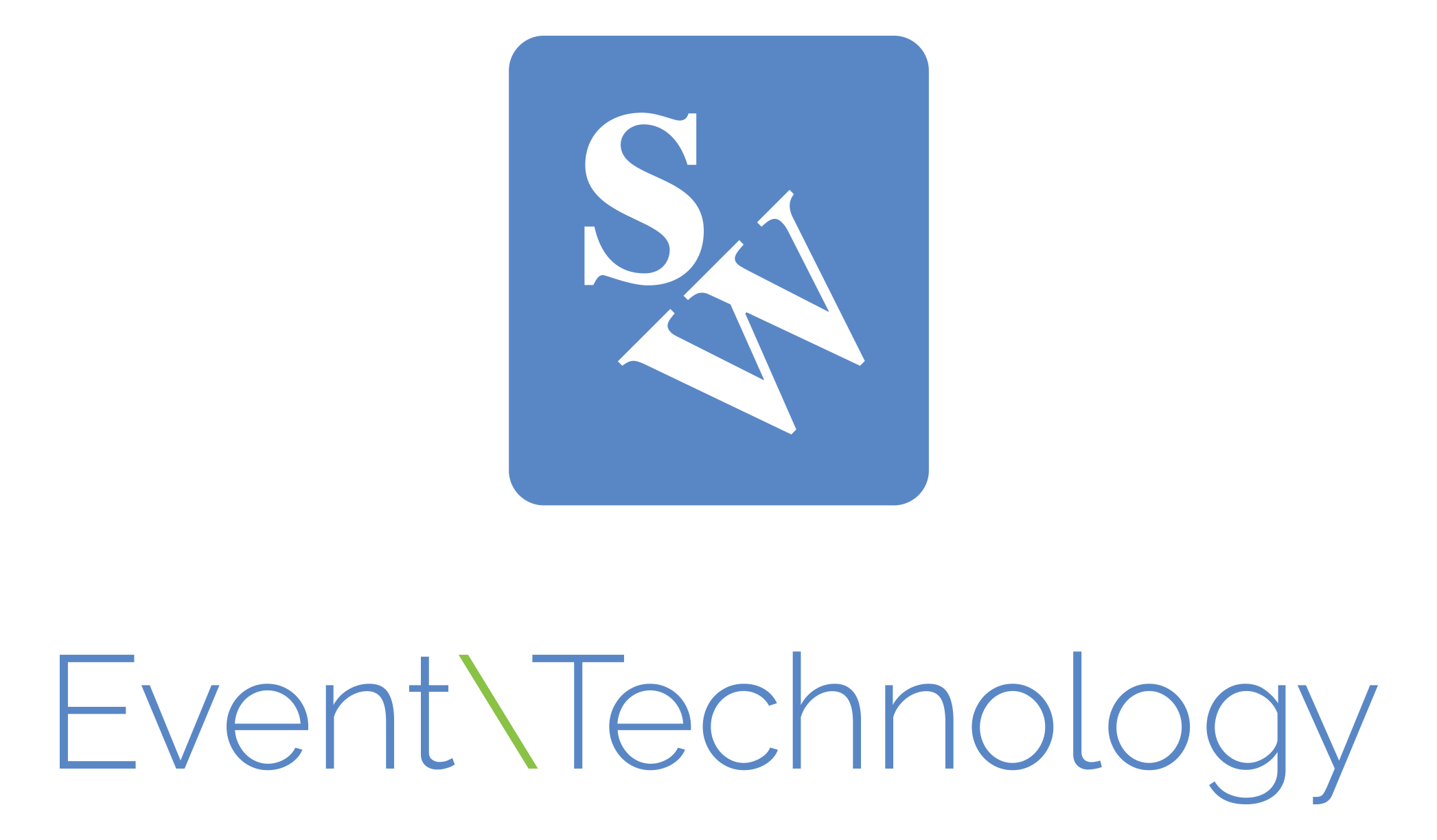 SW Event Technology
As a leading company in audio visual services in Canada, SW Event Technology brings your dream events, big and small, to life. SW Event Technology team provides expert event services across Canada to thousands of events. With extensive knowledge of what it takes to deliver the highest quality of audio visual, event technology services and customer service, you can count on SW Event Technology to make your event a huge success.
SW Event Technology's vision is to handle your event's audio visual and presentation needs from start to finish, so that you can focus on connecting and engaging with your audience. We pride ourselves on offering the best in audio visual services and technology, as well as the exceptional staff that can bring your vision to life.
At the end of the day, it's not about the lights or the audio; it's about all of the details coming together to effectively deliver your message to your audience.